Vitamin D- The Seasonal Stress Hormone | New Albany, OH Circadian Health Center
by Jason Yun


---
​​Sulfated Vitamin D3 is a seasonal stress hormone (Not a Vitamin) for those who live outside the tropics, and Where I live in Columbus, OH, Vitamin D is about to make a 3-month hiatus from 11/20-1/20/24.  Taking Vitamin D when it is not present, in most cases, is very unwise (circadian mismatch).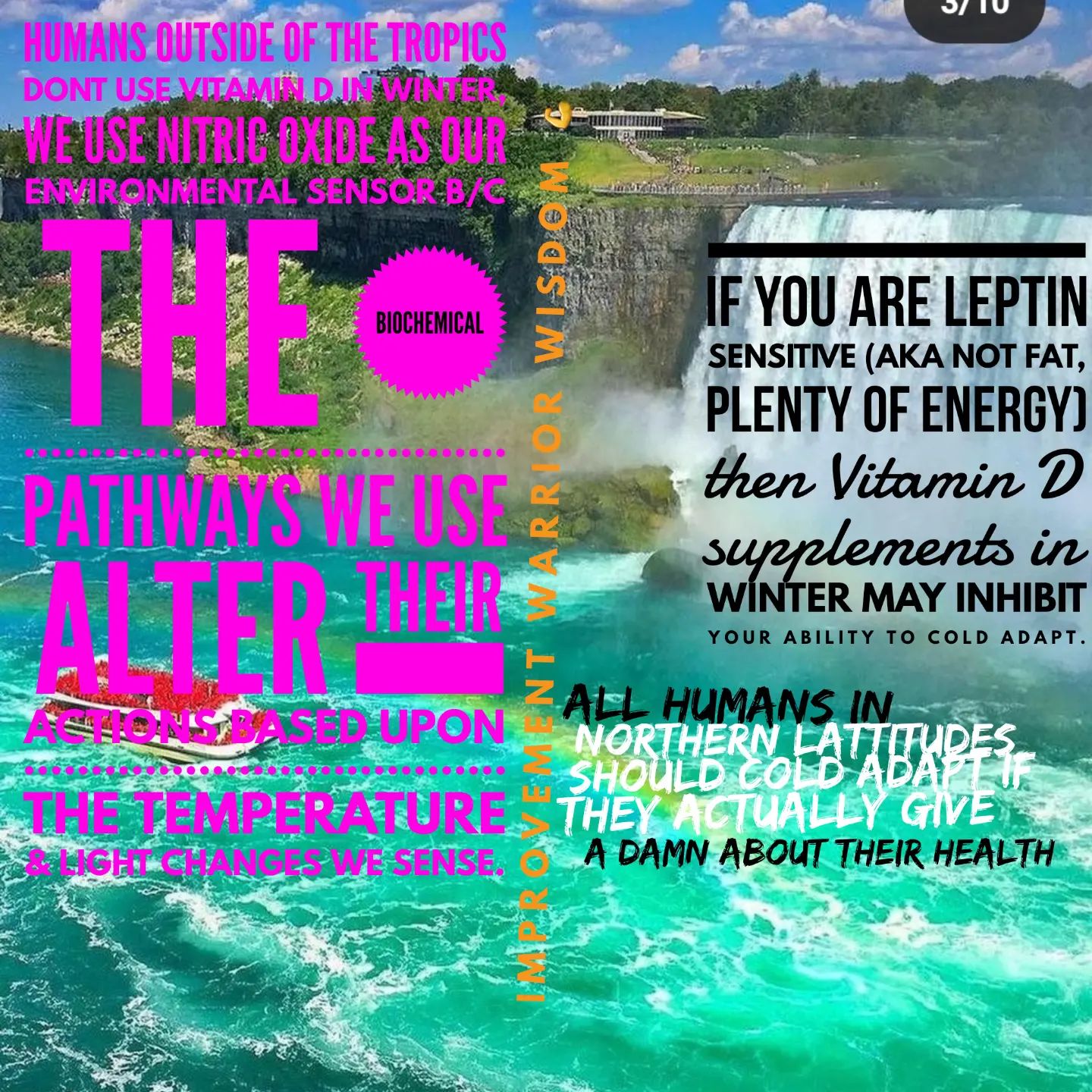 There are 2 levels of a human Mitochondrial haplotype (group of alleles in an organism that are inherited together from a single parent). Coupled & uncoupled. You can be mixed.
Coupled haplotypes usually come from the tropics or around the equator because they live in the strongest sun areas year round, they don't need to as many electrons to get the work done  inside your cells. 
Uncoupled need to UN couple due to the fact that where we live we need to make more free heat inside our mitochondria so we don't freeze our asses off.  (When you are not living like an indoor zoo animal). This is how myself & others are able to sit in an ice bath, and from this & other cold exposure we become more efficient at 'heating' ourself (but most will call us f*cking crazy)

So we are supposed to build our Vitamin D up to face the winter, when D goes away, we have other Circadian stress hormones that help deal with the loss/lack of vitamin D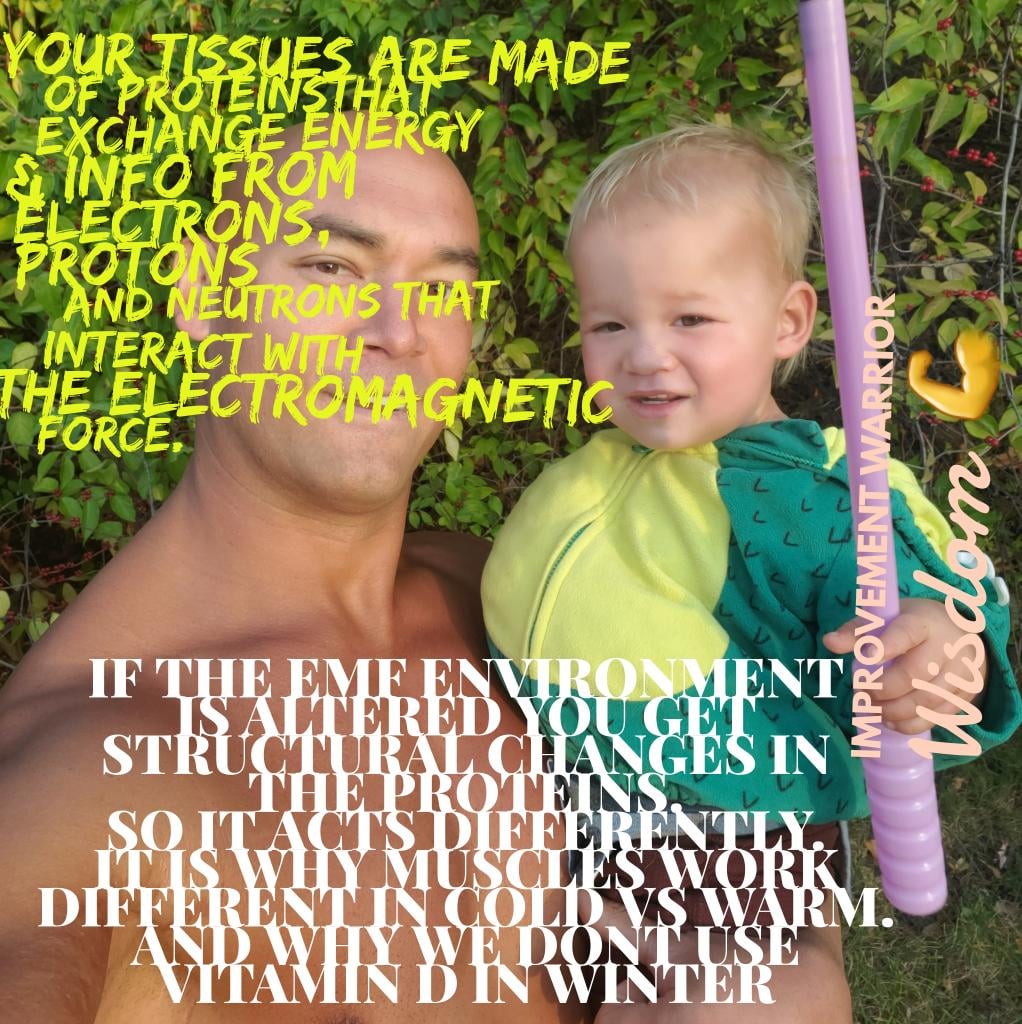 Cortisteroids effect ferritin, ceruloplasm and erythropoetin levels. And these can affect minerals and their transfers around the body. They are made in the anterior pituitary gland. Sunrise, which you should of saw this morning, turns on the hormone factory from the pituitary.
These blends of hormones allow us to wake up (Naturally no coffee needed), regulate blood sugar (make us hungry for breakfast, energy to do stuff and get ready for the day. 
Light frequencies from the sun change seasonally.  The sun changes what our surfaces (Eyes, skin, gut, lungs most important) can do. At night our surfaces are opaque and during the day we become 'transparent' so that the light can come in and signal what do to below.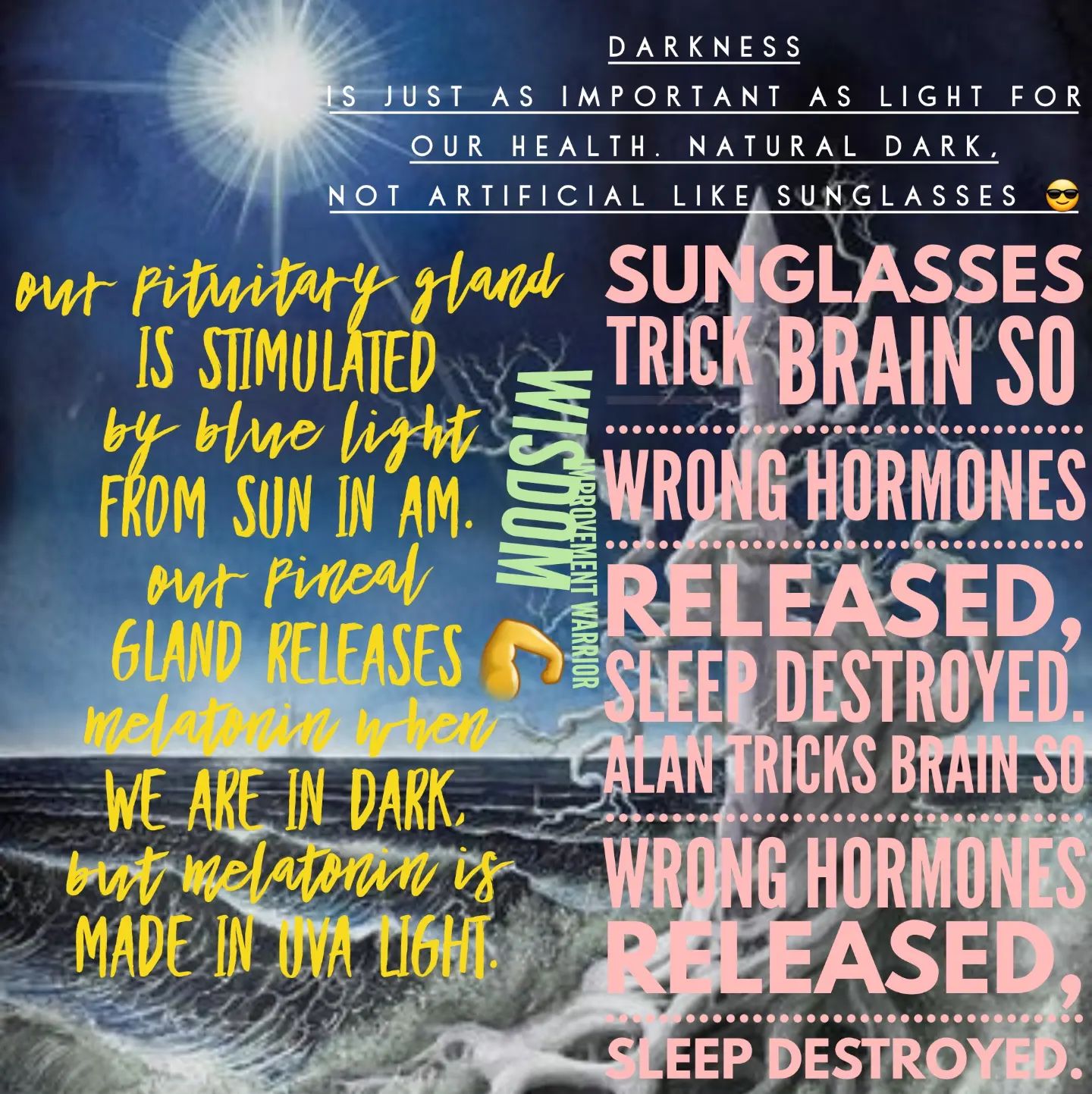 If you are an uncoupled haplotype you have the ability to adapt to the cold just like a Polar Bear. Ever seen a fat, heart diseased, cancer, autoimmune diseased Polar Bear?
Questions/Comments/Thoughts?
If you are READY the next step with me is to set up a Discovery call to find out where you are now and where you want to go. Schedule here
When you are ready. And ONLY when you are ready, because it just doesn't work until that time.
Stay strong, stay postiive, be the Improvement Warrior!
Coach Jason Yun
Disclaimer: *The Improvement Warrior newsletter contains information that may or may not fit with your views and beliefs. My goal is to provide the truth and wake people up to the falsehoods that have been propagated in the health, fitness, nutrition, and wellness industries. Some information provided is Jason's personal beliefs and habits. Before starting or implementing any information that Jason presents to you consult your physician and do your own research, especially if your doctor is in the modern paradigm of belief themselves. Some links provided are affiliate links and Jason collects a certain percentage from those links. I only promote things I personally use and/or come from people I trust have done their due dilligence on a product or service.
.
---
Join my private facebook groups and take your health and fitness to the next level:–The Workout group: http://www.improvementwarriorfitness.com/lbnfb
Improvement Warrior U: Building the strongest version of U: http://www.improvementwarriorfitness.com/iwufb
---
Your Light Environment Is More Important Than The Food You Eat or The Exercise You Do!
START YOUR LIGHT JOURNEY WITH YUN
---
Download the free ebook taking you through 17 steps to becoming an Improvement Warrior and a Mitochondriac. Remember it is not just about Food and Exercise. Don't fall for the lies. Download here.
.
.

Love the content? Become a Patron on Patreon to support me and check out the other services about light, food, strength, and more!
You can also support me via paypal or through my podcast hosting company, Anchor.
Paypal Support