But my favorite recipe I call Warm Paleo Apple 'granola' goodness.
I'm not the only one who loves it 🙂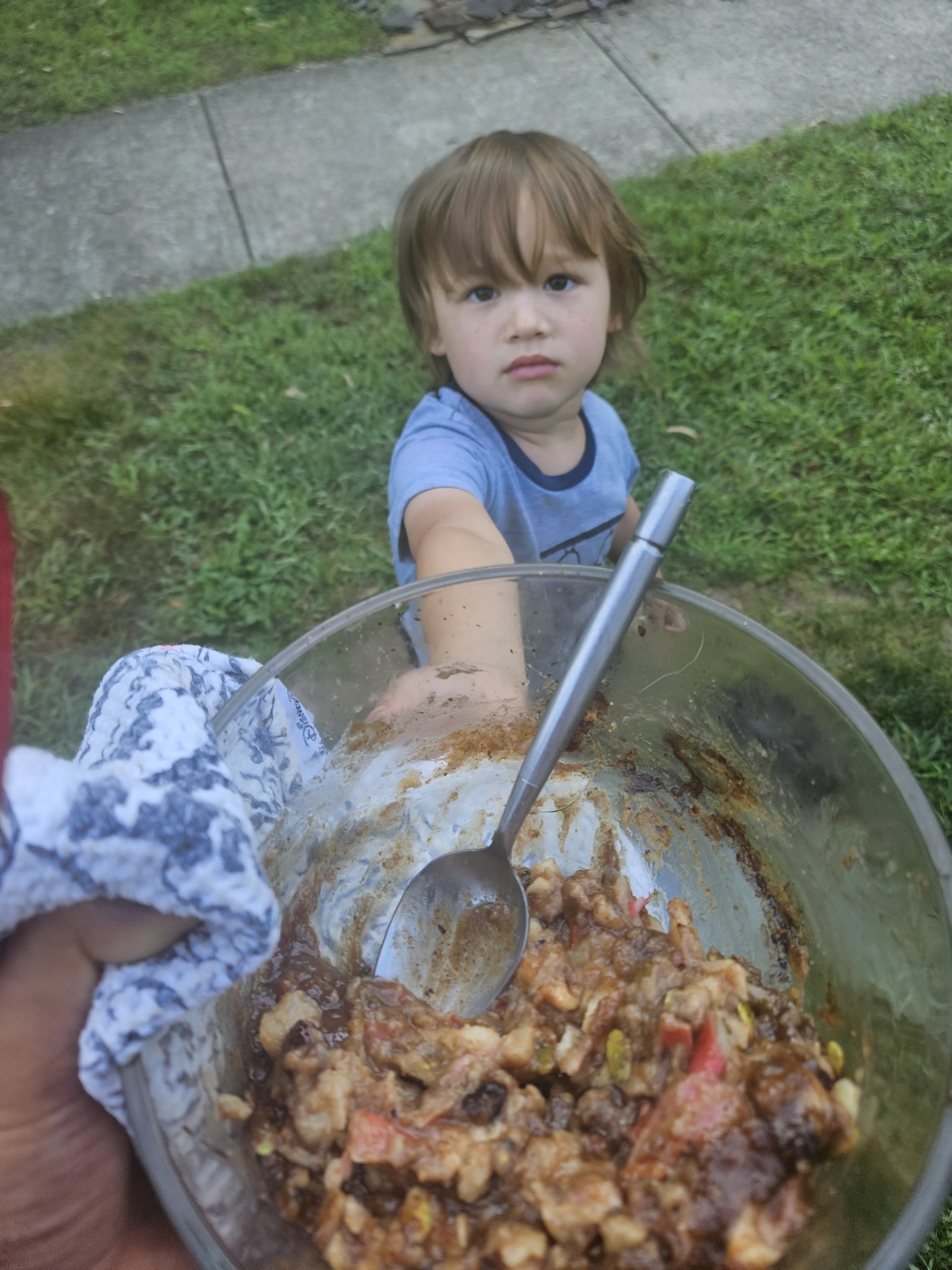 Directions:
Slice the apples, 10-12 oz), then roast them until you can squeeze into them or until your desired hardness or softness.

While they are roasting, in a sauce pan create the sauce: 1 oz grassfed butter, 1 oz coconut milk/cream, 1.75 oz natural peanut butter, .5 oz maple syrup (in october I lose this), 1 oz honey, cinnamon and all spice. 

Food process up the apples with 3-6 quick less than 1 second pulses. Don't just leave it on, we don't want applesauce. 

Pour in bowl, add 1 tbsp pumpkin seed or similar and 1 oz crushed walnuts or similar. That is the 'granola', don't add real crap granola. 

Add sauce, mix, head outside and enjoy. 
By far my fave recipe, but it is only here for about 2 months. And it is one of my GET FAT specials.
Picture below taken 9/20/23. Getting fatter (on purpose)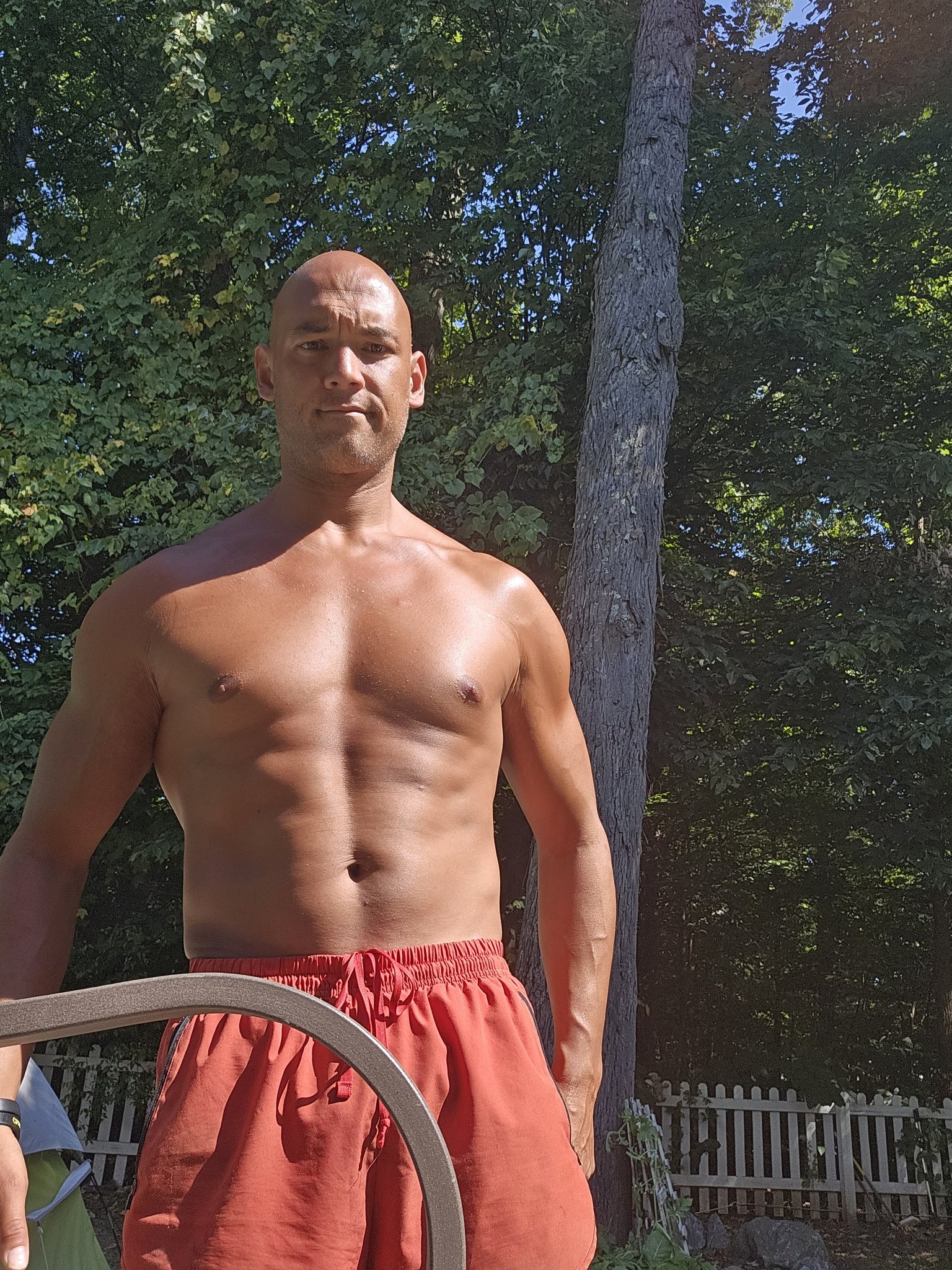 Because you see we as humans are supposed to get fatter at certain times of the year because we are supposed to eat seasonally and locally. Winter where I live apples don't grow, broccoli, blueberries, bananas don't grow. 
Fruit/veggies are loaded with deuterium, which is heavy water. Sunlight depeletes deuterium (D). UVA in particular. In the fall fruits and veggies are still available but UVA light is falling fast.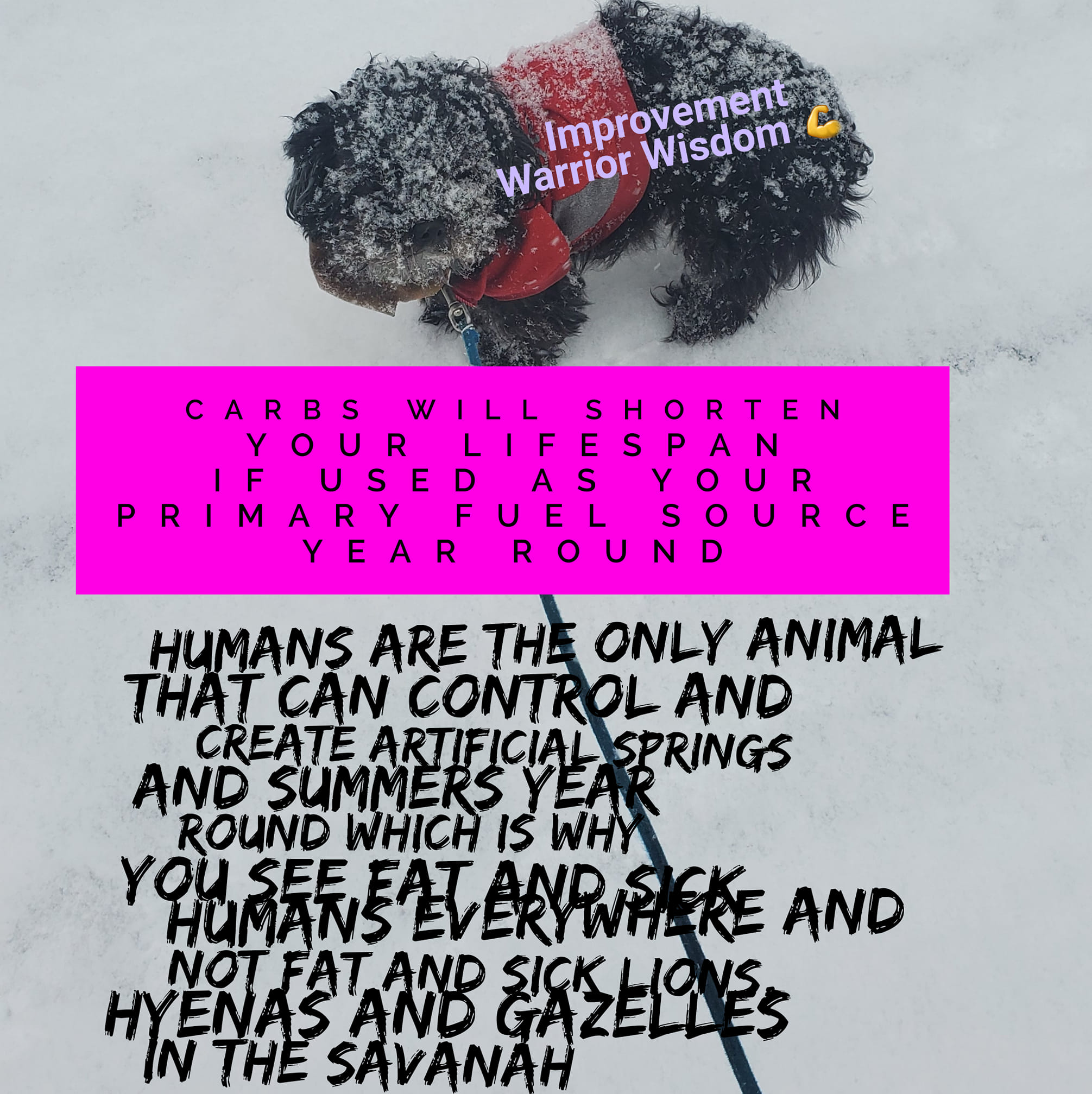 So depending on latitude late summer to early to late fall to early winter we are supposed to be the fattest of the year. 
Then we are supposed to be the leanest in the winter. Cold also depletes D. 
Seasonal eating, seasonal living. In the winter the sun is still out; whether you can see it or not is another story. But it is there. But temperature is one thing that controls our biology 
Don't hide from the sun.
Don't hide from the cold.
I will eat this recipe religiously September…October…maybe first week of November, along with cauliflower, squashes. 
I will get fatter, i will increase my stem cell depot, I will be outside in the cold, I will lose the fat, I will turn my white fat into brown (thermodynamic fat)…
Then I won't eat another apple until next August/September. 
Question everything you know. 
What questions do you have about CIRCADIAN Nutrition?